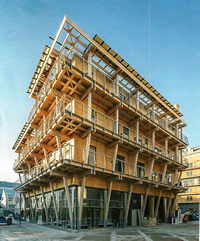 Multistorey, urban, permanent housing is today entirely feasible with bamboo based components which could replace much of concrete and steel.

In Sweden, a revision of obsolete wood building norms has changed conditions considerably. Structures, 8-10 stories high in wood are now becoming competitive and could inspire to similar concepts based on bamboo. Many issues are in common such as fire protection, sound insulation, insects, moulding, weather impact…etc.
Left: Architect Staffan Schartner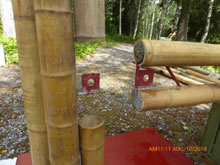 Fast track construction in large numbers needs industry scale organization, modular standards and accurate measurements. Prefab production and logistics, also from rural workshops, is then feasible with IT tracking.


Seismic regions require secure column-beam connections which then makes bamboo structures resilient.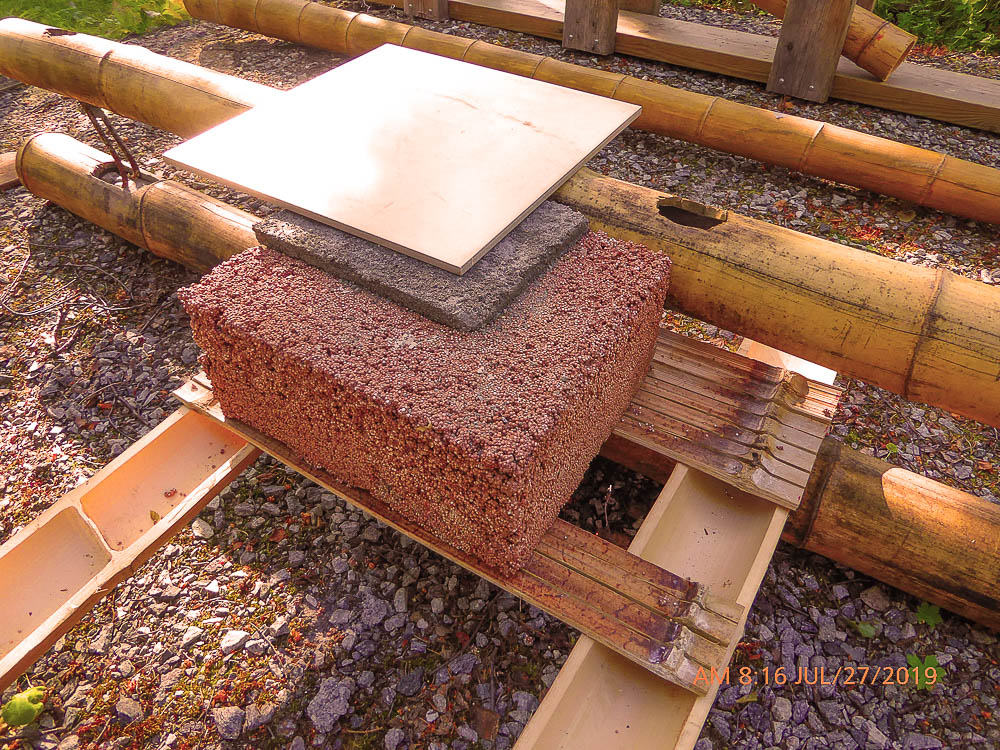 The recent structural engineering studies concluded that the L-shape columns can take on considerable weight if prevented from buckling.(50 MPa compression)
With the Double Decker Beam an option could be heavy floor slabs, filled with adobe and sand as when pumping concrete. This would contribute to the vertical sound and fire insulation between apartments.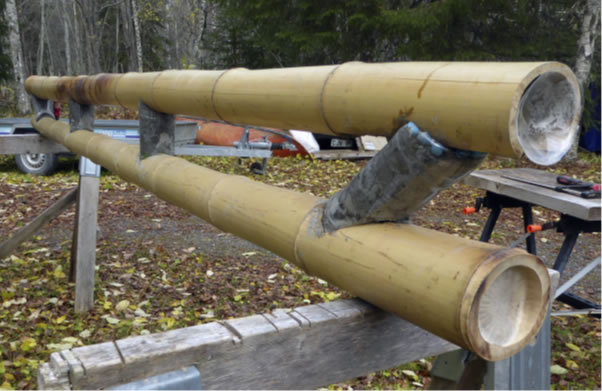 The L-shape column and the Double Decker Beam permit seamless embedding in honeycomb flush walls.

More on Bamboo Urban Housing......
Saigon_bamboo_summary 2014.pdf